Registration is open for 2021 Summer Camps and Classes at Rising Star Dance Academy in Waconia, MN. Classes starting at age 2.5, no previous experience is needed for these classes.
Rising Star Dance Academy creates a strong foundation for your child to learn and grow, helping to develop self-esteem and dance skills in a fun environment. Established in 2005, they offer family-friendly programming with an extensive Step By Step curriculum for all levels and ages. They have recital classes at both the recreational and competitive level as well as a variety of shorter session classes for those looking to try dance with less of a commitment.
2021 Summer Dance Classes
Mini & Me Dance for ages 2.5-3
Preschool Dancemix for ages 3-4
Musikgarten for ages 3-5
Mermaid Tumbling for ages 4-6
Under The Sea Musical for ages 4-6
Unicorn & Rainbows for ages 4-6
Fairy Garden Ballet for ages 4-6
Island Princess for ages 4-6
Hip Hop Dance Party for ages 4-6
Boys Class Ninja Tumbling for ages 4-8
Boys only Hip Hop for ages 5-8
Power Pom for ages 5-12
Hip Hop for ages 5-12
Jazz for ages 5-8
Ballet & Tap for ages 5-8
Dance & Tumble for ages 5-8
Jazz & Tap for ages 8-11
Jazz/Lyrical for ages 12 and up
Mention Macaroni Kid and receive 50% off your second class. (not valid on camps)
2021 Summer Dance Camps
Kidz Bop Cabaret Camp for ages 6-9
Celebrate Arts Camp for ages 6-9
At Rising Star Dance Academy, their goal is to provide a comprehensive dance education to every student and to help them develop an understanding and love of the art of dance.
Rising Star's commitment to you is to provide a great dance program for great kids! Come see why they have been voted the #1 dance studio in the area year after year!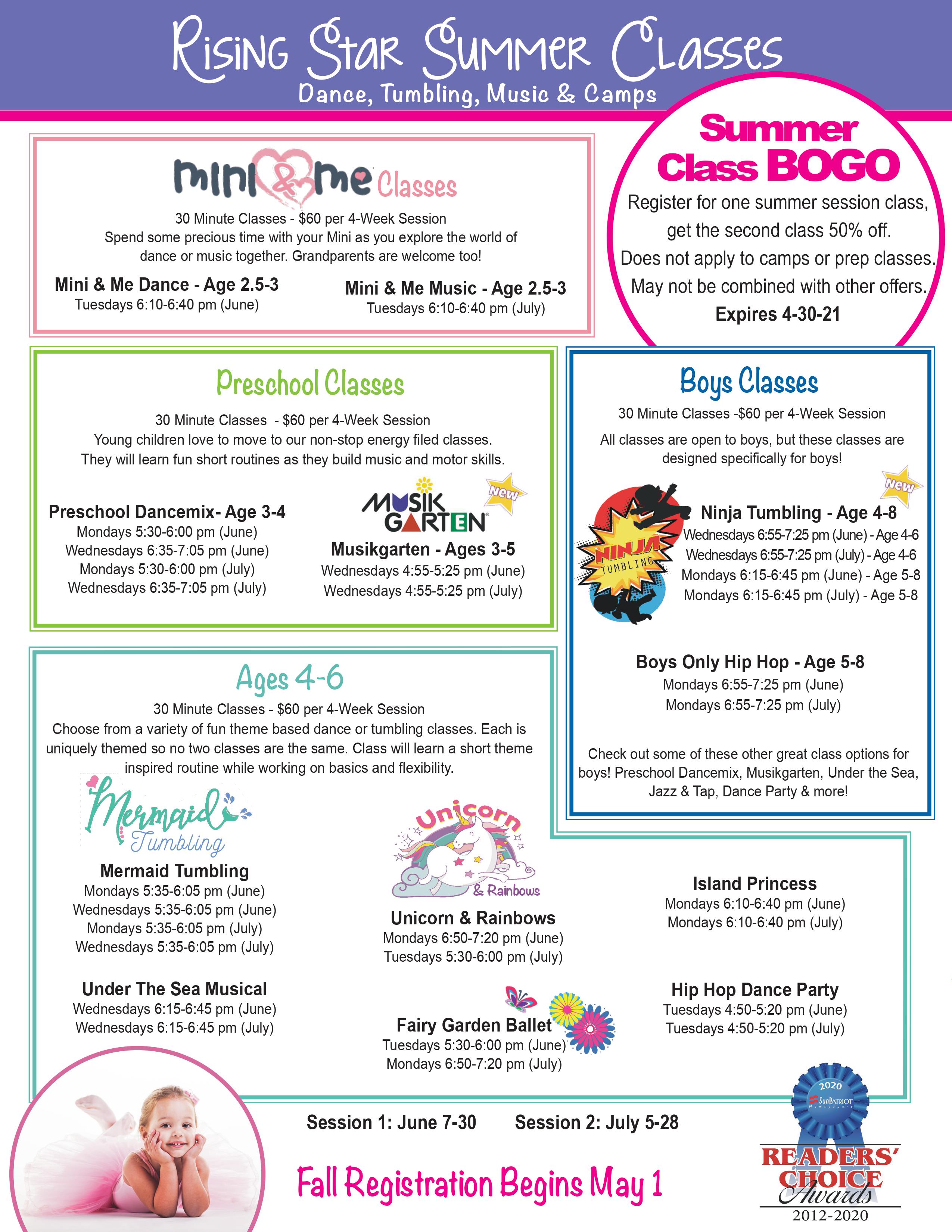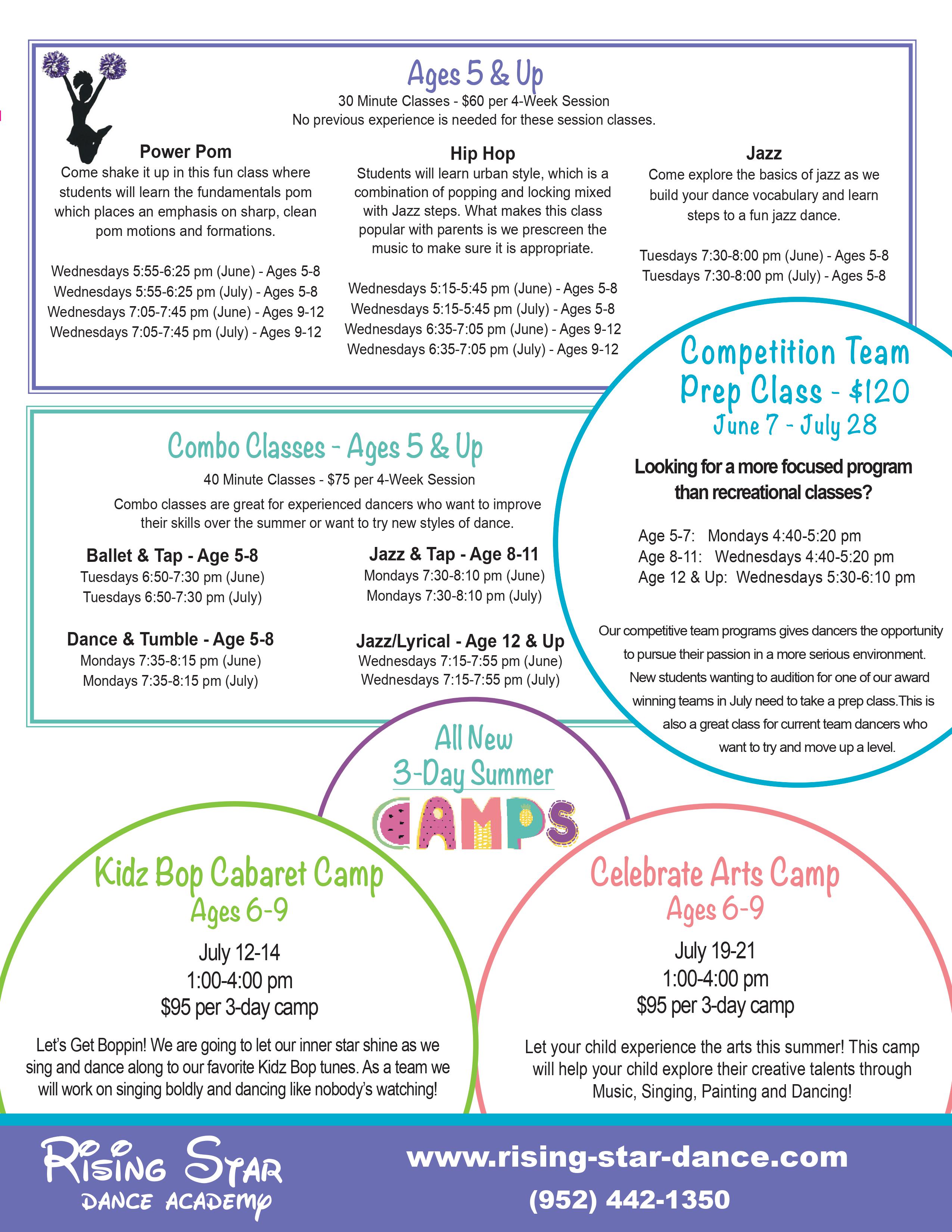 Rising Star Dance Academy is located at 564 Cherry Drive Waconia, MN 55387.
Have questions or want to register, call (952) 442-1350,
visit online at www.rising-star-dance.com or on Facebook.