Have you started saving for your child's college education?
With the rising cost over the years, saving for college isn't something that comes easy for most families. If your family has multiple children, the expense is doubled, tripled, or more. I'm always looking for ways to save money and was thrilled to learn about Upromise®. You can earn cash back rewards on products that your family already buys and the money will be saved for your child's college education fund.
Families can earn cash back by eating at their favorite restaurants, buying groceries, shopping online, or using the Upromise® Mastercard®.
GROCERY
I try to do anything I can to save on groceries and Upromise® helps me earn cash back on bread, milk, bananas, and more. Before I head to the store I check my offers on Upromise® Grocery and add them to my list. Eligible stores include Target, Walmart, Costco, and more. The grocery offers vary each week and may include any brand of eggs, lettuce, etc. Or they have brand-specific offers, like a box of Cheerios. After I have shopped, I take a picture of my receipt, match my offers, and earn cash back into my account.
SHOPPING ONLINE
My kids seem to always be outgrowing their clothes, but at least I can earn cash back on these purchases. I shop online through the Upromise® website to earn cash back on clothing, shoes, and much more. This week I earned 8% cash back on my daughter's shoes from JCPenny.
DINING
If you already enjoy going out to eat as a family, why not earn cash back on your purchases? Upromise® Dining earns you 2.5% cash back at select restaurants. After you sign up for a Upromise® account, you can add your favorite credit or debit card to the Upromise® Dining. Use that card at participating restaurants and you will automatically earn rewards to your account. Local participating restaurants include Buca di Beppo and Bay Leaf Indian Cuisine in Eden Praire and Sarpino's Pizzeria in Chaska, MN.
UPROMISE MASTERCARD
Save even more when you apply and use the Upromise® Mastercard®. Cardmembers earn up to 1.529% cash back rewards on purchases with no annual fee. Use your Upromise® Mastercard® and earn 5% on dining at participating restaurants.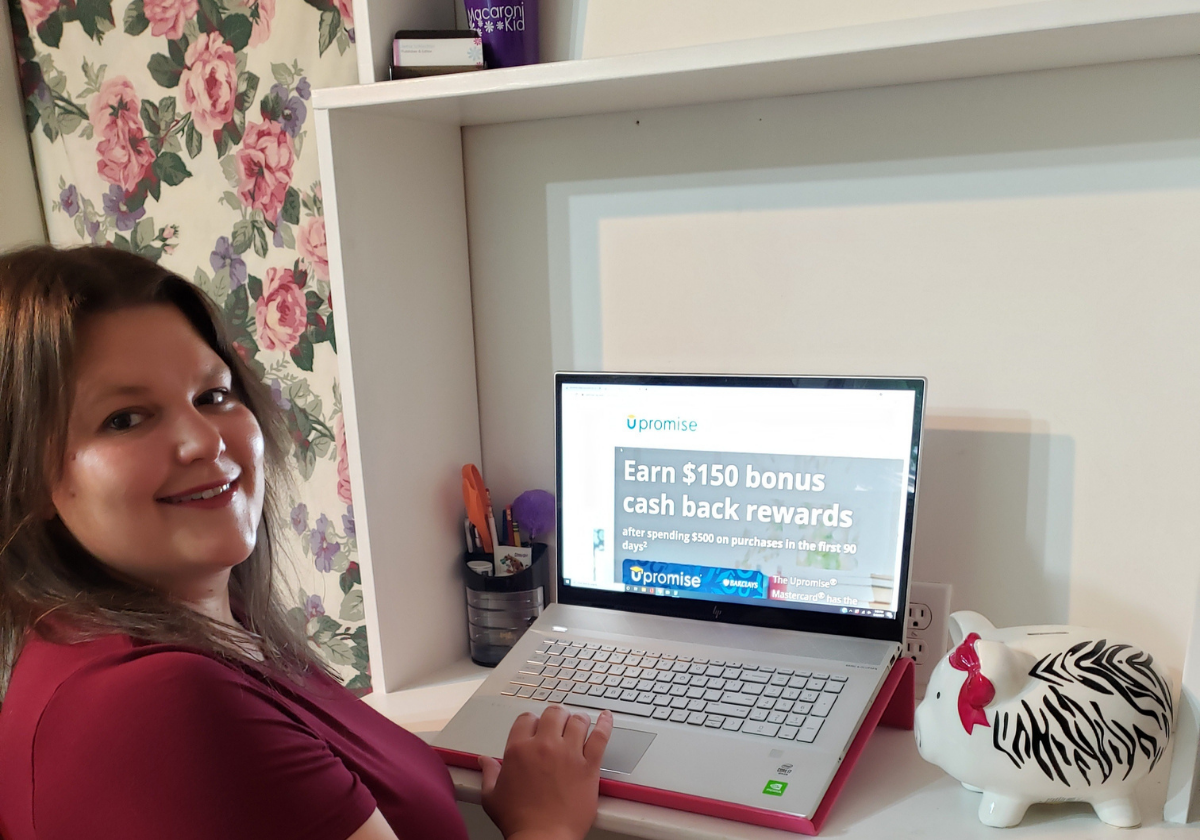 You can link your account to your 529 College Savings Plan account or checking/savings account. Once you meet the minimum, your money is ready to transfer to your account to help you save for your child's future.
Upromise® is passionate about helping families save for college. Every month they award five Upromise families a $529 college scholarship.
To learn more about Upromise and how you can save for college visit upromise.com
Facebook @upromise
Instagram @upromise
Twitter @upromise
#upromise #investment #collegesavings #collegetips
I was provided compensation in exchange for my honest review. All thoughts and opinions are my own.
Macaroni Kid Carver - Eden Prairie is a free weekly newsletter and website focused on fun family events and information in Carver County and Eden Prairie, MN. We gather together all kinds of local family events and kid activities each week, and add useful information about classes, family-focused businesses, product reviews, recipes, crafts, school and camp guides and more. We proudly serve families in Carver, Eden Prairie, Chaska, Chanhassen, Waconia, Norwood-Young America, Victoria, Watertown, Mayer, New Germany and Hamburg, Minnesota. Get a FREE kid-friendly event calendar for Carver County, MN and surrounding area full of festivals, fairs, activities, events and more! Sign up by clicking HERE!