Get ready for the Chanhassen 4th of July Kiddie Parade with kiddywampus. They will be providing free supplies to help you decorate your wagons, bikes, or strollers for the parade.
Stop by kiddywampus at 860 W. 78th Street Chanhassen, MN 55317
Friday, July 2, 2021 from 9am-3pm
Saturday, July 3, 2021 from 9am - 2pm

The Kiddie Parade starts on July 3, 2021 in the Chanhassen Elementary School Parking Lot. (7600 Laredo Drive)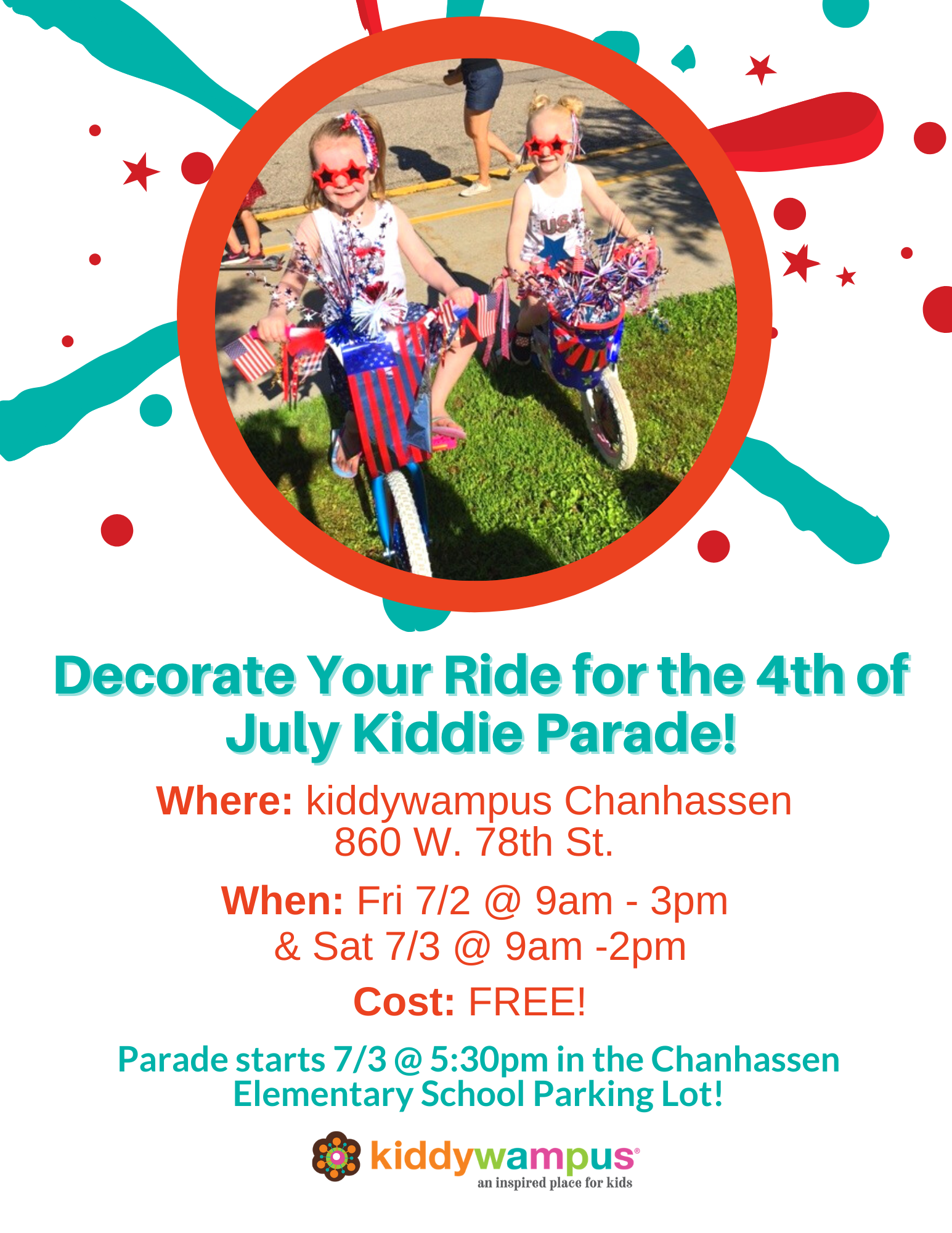 kiddywampus, an inspired place for kids, is open in Chanhassen! kiddywampus is your one stop shop for all things baby and kid -- from infant toys to the softest plush and games for the whole family to enjoy. The highly experienced staff knows toys and how they can be used to help kids learn and grow.
kiddywampus Chanhassen has a massive selection of all the favorites you love -- like Schleich, Lego, Playmobil, and Calico Critters--- and an equally large selection of education, science, STEM, imaginative, games, art and crafts, and more for all ages!


kiddywampus is located at 860 W. 78th Street Chanhassen, MN 55317
Phone: (952) 818-2458
For More Sales and Specials
VISIT ONLINE AT WWW.KIDDYWAMPUS.COM
Like on Facebook @kiddywampus
Like on Instagram @kiddywampus
Follow on Twitter @kiddywampuskids