My youngest recently had a birthday and I realized that her mattress was older than she is, so it was time to shop around for a new mattress. I don't know about you, but shopping for mattresses is not something I enjoy doing. Anything that is in an affordable range is hard as a rock and made with unsafe materials, and anything labeled organic materials was out of the price range. Like most items I buy, I like to research them, especially if they are for the kids. Is it safe? Is it made with quality materials? Is it affordable? Luuf checked all these boxes for us.
After learning more about Luuf, we ordered her a Little Luuf Twin Mattress. With free delivery and no questions asked returns, we had to give it a try. The process was quick and easy with great customer service. Our Little Luuf mattress was delivered right to our door 7 days after the order was placed. The kids had fun taking the mattress out of the box, unrolling it, and watching it come to life.
| | |
| --- | --- |
| | |
Little Luuf is a mattress that is made for children. It supports bodies 30-175 lbs with a custom coil system. Little Luuf has a 9" profile, so it worked perfectly in her loft bed. It also is bunk bed approved. The mattress is supportive and comfortable with coils that contour to your child's body. Serene Foam™ helps cushion and absorb pressure, which is helpful to support your child's growing body. My daughter normally sleeps hot, but now her bed stays cool throughout the night with the 360 stretch fabric that helps circulate air. It is so important for children to get a good night's sleep. With school starting back up soon I'm relieved that my daughter will be restored in the mornings from sleeping on her new mattress.
I was really happy to learn that Luuf is 100% sourced and made in the USA. Safety is a concern when purchasing products for our children. Luuf mattresses have multiple safety certifications including Certipur and Oeko-Tex. The fabric they use is free of harsh chemicals and carcinogens. The foam is made with no ozone depleters or heavy metals. Keeping it safe and free of harsh chemicals, the fire barrier is made from rayon and cotton.
I have peace of mind, whether my daughter is reading to her friends, sleeping, or drawing, that there are no harsh chemicals in her Little Luuf mattress. Safe and affordable is a win for us!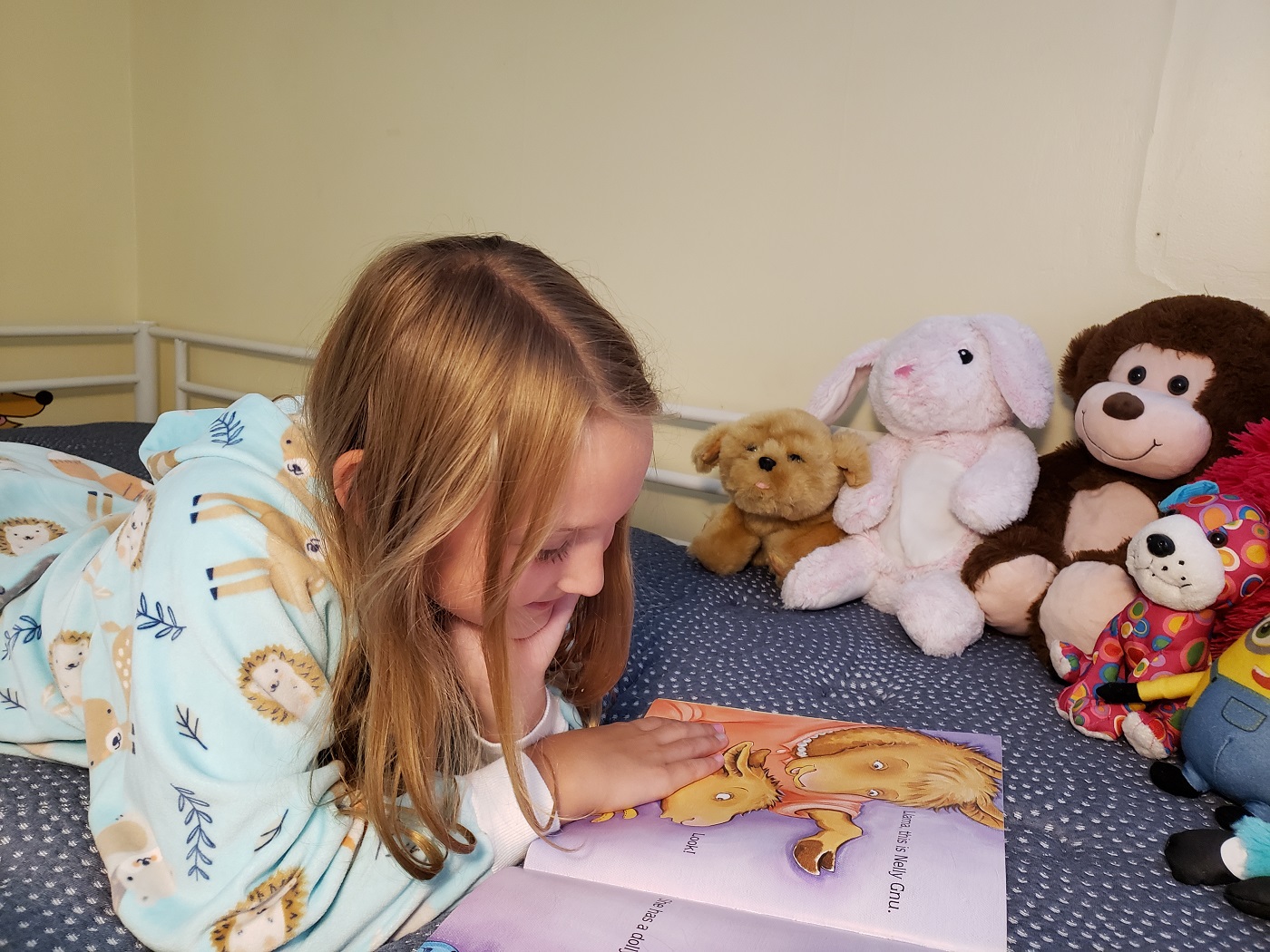 Ordering was a breeze with free delivery, free exchanges, and no questions asked returns. Now that my daughter has the most comfortable bed in the house, I need to update mine soon. The adult lines include the Luuf Mattress and Simplicity Mattress. To find the right one for yourself or your family, you can follow their online guide, or call in and speak to one of their sleep experts.
Use Code MKID and Get 40% Off + FREE Shipping & Returns
*Discount excludes adjustable bases and foundations and is not applicable on set-up or removal services.
Visit Luuf online at https://luufbeds.com/
Facebook @luufbeds
#ad #luufbeds #littleluuf #affordableluxury #mattress #handmade #madeinusa #nontoxic
The Little Luuf was sent to us at no cost for the purpose of this review. All thoughts and opinions are my own.
Macaroni Kid Carver is a free weekly newsletter and website focused on fun family events and information in Carver County, MN. We gather together all kinds of local family events and kid activities each week, and add useful information about classes, family-focused businesses, product reviews, recipes, crafts, school and camp guides and more. We proudly serve families in Carver, Chaska, Chanhassen, Waconia, Norwood-Young America, Victoria, Watertown, Mayer, New Germany and Hamburg, Minnesota. Get a FREE kid-friendly event calendar for Carver County, MN and surrounding area full of festivals, fairs, activities, events and more! Sign up by clicking HERE!