At Sylvan Learning of Chaska, we're focused on building academic confidence, igniting intellectual curiosity, and inspiring a love for learning – all of which make a big impact in school and in life.
This school year, you don't have to go it alone. Getting tutoring support from Sylvan's education experts can help immensely! Think: Less pressure on you, less frustration at home and more success in school! Our caring teachers are experts at encouraging and motivating kids to learn, grow and flourish. We'll help your child not only grasp tough concepts, but also improve self-esteem and spark a desire and eagerness to learn. (YES!)
We tailor our tutoring programs to your child's specific needs, so learning is truly engaging and effective! Our research-based Sylvan Method™ blends the best of adaptive learning technology and curriculum with our personalized teaching approach. The outcome? Our teachers ensure your child's unique academic goals are met! You'll love seeing confidence, motivation and focus grow every session!
No matter what your family's needs are, the team at Sylvan Learning of Chaska can help. We've got flexible and affordable options so learning can fit into your schedule and budget!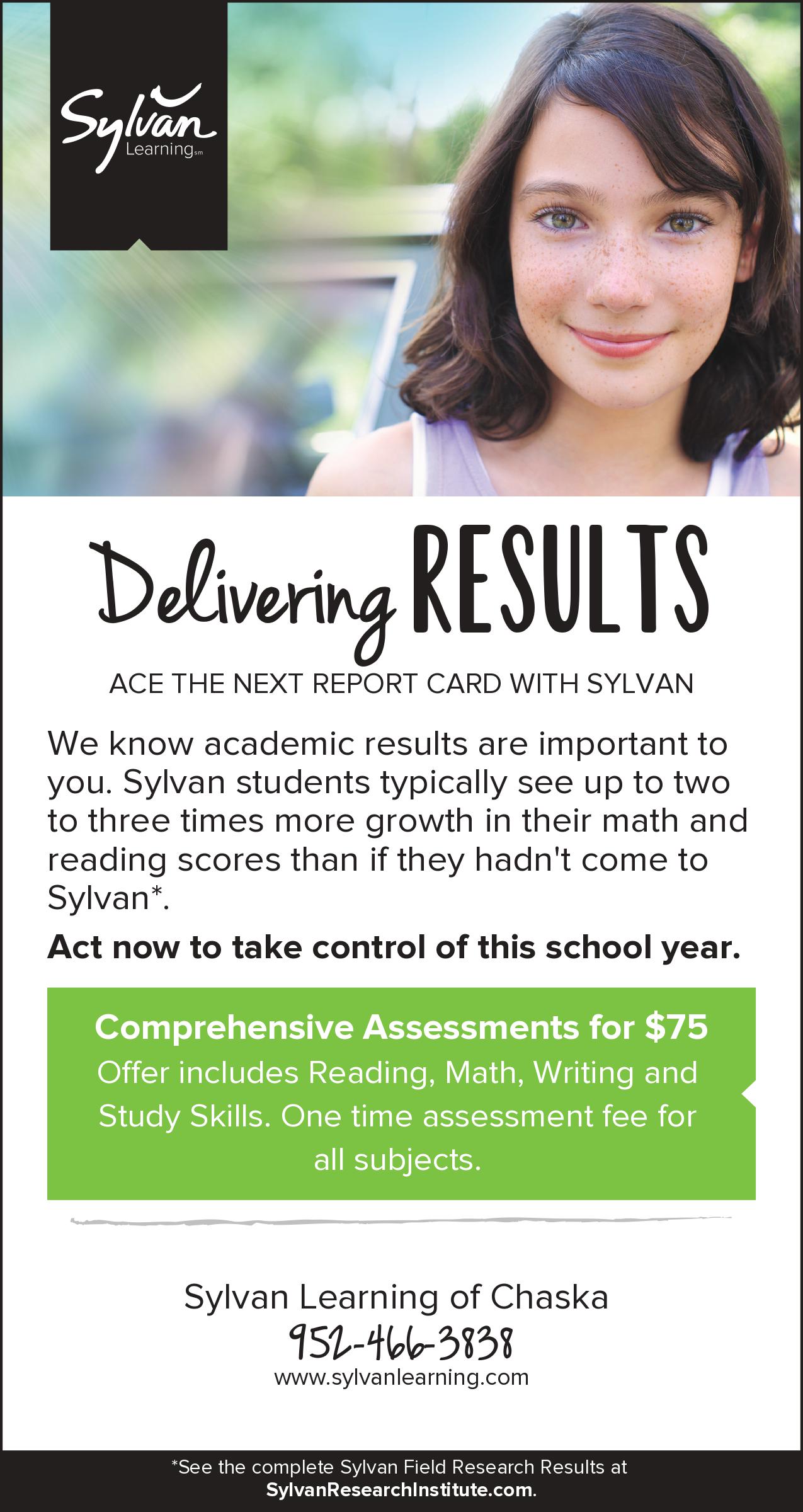 Reach out today, and let's put your child on the path to success! With Sylvan, you'll get the only Personalized Tutoring program with GUARANTEED results. You can stop wondering whether tutoring will work for your child. Sylvan works.
Sylvan Learning of Chaska is located at 172 Pioneer Trail, Chaska, MN 55318
"Having been a former teacher at Sylvan in the past, I know the high quality educational support they provide. Now as a parent, I can strongly recommend the ACT Prep courses.
My son was looking to improve his scores. Sylvan got him invested and he was excited to go to his sessions. It was never a struggle. His practice test showed demonstrated improvement and we are looking forward to receiving his scores from the recent ACT test.
Update: He had a 6 point improvement. Thank you Sylvan staff!"
Adam R