At Code Ninjas, we channel children's natural interest in games to teach them coding skills that will benefit them through the rest of their lives. By building games with us, your child will learn problem-solving skills, collaborate with other ninjas, code robotics, and have a blast doing it! All students start as a white belt, progressing through 9 levels until they reach black. By the time they are a black belt, they will have created and published their own app to Google Play and the App store! We have amazing senseis in the dojo too (everything is ninja-themed here), they're local high school and college students pursuing careers in software development and robotics; they're enthusiastic, helpful and great role models. If your child enjoys video games or creating on the computer, this is the place to channel that into something really positive.
Code Ninjas is a fun and welcoming place where girls and boys ages 7-15 learn to code by building their very own video games. They have a blast while learning coding, robotics, math, logic, and teamwork.
Registration is open for 2021 Summer Camps

Transform your child's love for technology into an exciting learning adventure. Guided by our team of Code Senseis, Code Ninjas Camps empower kids to gain valuable tech skills and make new friends. It's an unforgettably fun learning experience!
---
Become a YouTuber! - Ninjas will learn how to create and customize their own YouTube channel, including the design of unique channel art, profile pictures, and video thumbnails. They will also be guided through how to record, edit, and upload videos. Throughout camp, ninjas will analyze popular YouTube videos and learn about copyrights and fair use to give them what it takes to become a YouTuber!
AGES 9 to 14
June 21 - June 25 - 12:00 PM - 3:00 PM
July 26 - July 30 - 12:00 PM - 3:00 PM
August 9 - August 13 - 8:30 AM - 11:30 AM
August 16 - August 20 - 12:00 PM - 3:00 PM
---
Hackers Wanted: Uncover the Code in Roblox - Ninjas will take their Roblox skills to the next level as they learn coding fundamentals and dig deeper into the game making side of Roblox. Using the Lua programming language to move from Roblox player to developer, ninjas will create their own timed, sudden-death Roblox game along with an interactive obstacle course game. At the end of camp, ninjas will showcase their game, play their peers' games, and then publish their creation to the Roblox world.
AGES 10 to 14
July 5 - July 9 - 12:00 PM - 3:00 PM
July 19 - July 23 - 8:30 AM - 11:30 AM
August 9 - August 13 - 12:00 PM - 3:00 PM
---
Potential UNLOCKED: Become a Roblox Developer - In this hands-on, fully guided camp experience, ninjas learn the basics of game building and creative development in an exciting, user-generated online gaming platform called Roblox! This camp will teach ninjas how to plan, design, and build their own 3D world to create much more than just a game!
AGES 8 to 13
June 21 - June 25 - 8:30 AM - 11:30 AM
June 28 - July 2 - 12:00 PM - 3:00 PM
August 2 - August 6 - 8:30 AM - 11:30 AM
---
Program and Play in Python - Boost coding skills while learning and playing with friends in this crash course on the Python programming language – no previous coding experience required! Ninjas will code a strategy action game called Attack of the Vampire Pizzas! entirely in Python. Code Senseis will guide ninjas as they modify the game to create their own unique versions.
AGES 10 - 15
July 12 - July 16 - 8:30 AM - 11:30 AM
July 26 - July 30 - 8:30 AM - 11:30 AM
---
A Bit of Micro:Bit Magic - Ninjas become makers, coders and designers to create exciting interactive games and projects using the new BBC Micro:Bit V2, a small programmable computer. This new Micro:Bit will allow ninjas to build and program a variety of exciting and challenging projects with sensors, sound, and music that they will share in an end-of-camp arcade-style celebration!
AGES 8 to 13
June 14 - July 18 - 12:00 PM - 3:00 PM
July 12 - July 16 - 12:00 PM - 3:00 PM
---
Storytelling and Moviemaking in Minecraft® - Ninjas will gain an understanding of digital modeling processes and storytelling as they build scenes in their own Minecraft® world. They will also be introduced to video recording, editing, and mixing audio as they produce their final stories as short movies. Using Minecraft® as a creative medium, ninjas will have fun expressing themselves and sharing their stories with friends.
AGES 7 to 13
June 14 - June 18 - 8:30 AM - 11:30 AM
July 5 - July 9 - 8:30 AM - 11:30 AM
August 2 - August 6 - 12:00 PM - 3:00 PM
---
Designing Modifications with Minecraft® - Manipulate and master Minecraft® by making unique mods (modifications)! Using basic block-based coding, ninjas will learn procedures, conditionals, and variables. They will create 2D and 3D textures for use in their Minecraft® world along with their own custom content, including weapons, armor and even enemies!
AGES 8 to 14
June 28 - July 2 - FULL
July 19 - July 23 - 12:00 PM - 3:00 PM
August 16 - August 20 - 8:30 AM - 11:30 AM
VIEW ALL 2021 SUMMER CAMP OPTIONS HERE
Please let them know you found them on Macaroni Kid!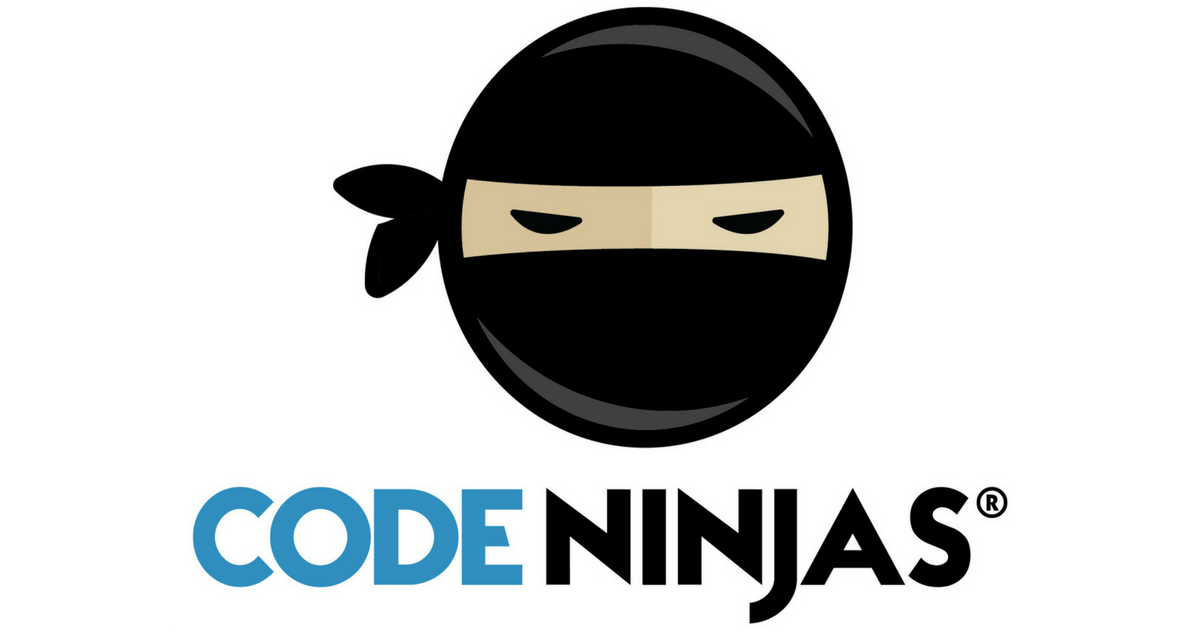 "At Code Ninjas, we channel children's natural interest in games to teach them coding skills that will benefit them through the rest of their lives. By building games with us, your child will learn problem-solving skills, collaborate with other ninjas, code robotics, and have a blast doing it! All students start as a white belt, progressing through 9 levels until they reach black. By the time they are a black belt, they will have created and published their own app to Google Play and the App store! We have amazing senseis in the dojo too (everything is ninja-themed here), they're local high school and college students pursuing careers in software development and robotics; they're enthusiastic, helpful and great role models. If your child enjoys video games or creating on the computer, this is the place to channel that into something really positive."
Learn more about all available programs including; At- Home Coding, Code Ninjas Create, Parent's Night Out and Birthday Parties at www.codeninjas.com/mn-chanhassen