Minnesota LocationsMinneapolis MN
Description
Canadian Pacific Holiday Train has several stops in Minnesota. The lighted train will be collecting food for local food banks.
December 9, 2019
WINONA arrival at 3:30PM. 65 East Mark Street.
WABASHA arrival at 5:30PM. Gambie Avenue.
HASTINGS arrival at 8:00PM. 500 East Second Street
December 10, 2019
COTTAGE GROVE arrival at 5:15PM. South of Seiben Bridge
ST. PAUL arrival at 6:45PM. 214 E 4th Street
December 11, 2019
GOLDEN VALLEY arrival at 4:45PM. Golden Hills Drive.
ST. LOUIS PARK arrival at 6:00PM. 6812 W. Lake Street.
MINNEAPOLIS arrival at 8:00PM. Lions Park on 37th Ave
December 12, 2019
LORETTO arrival at 4:15PM. Hennepin County Road 19 crossing.
BUFFALO arrival at 5:45PM. 5th Street NE Crossing
ANNANDALE arrival at 7:15PM. Oak Avenue crossing
KIMBALL arrival at 8:55PM. 230 South Main Street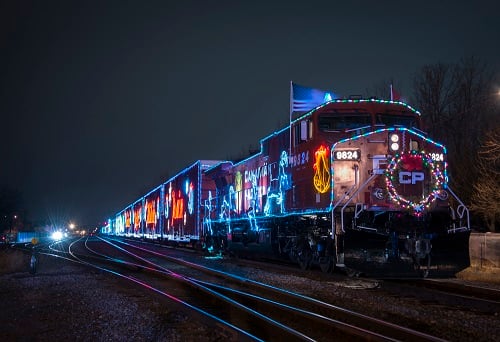 The lighted Train will arrive approx 15 minutes before the event will start. A Live Band will play holiday-themed songs. Food will be collected for donation. The whole event lasts about 30 minutes. View more details and more stops at
http://www.cpr.ca/holiday-train/united-states
Who
All ages
Cost
Free, please bring food or a monetary donation for your local food bank
How
Show up, the show will begin approx 15 minutes after the train arrives.
More Info
The schedule could change visit website for more information.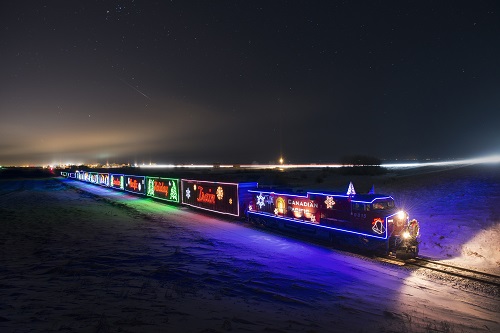 Get a FREE kid-friendly event calendar for Carver County, MN full of festivals, fairs, activities, events and more! Sign up by clicking HERE!